Brand values have become a critical deciding factor for many employees and customers. But it's one thing for a company to name its values and another thing to live them. So how can brands stay authentic and accountable across every dimension of the brand experience? 
Enter Brand Prism, a new proprietary framework built by Atlantic 57.
Brand Prism is the result of interviews with brand leaders, DE&I experts, and journalists; insights from The Atlantic; and surveys of more than 1,100 Americans. Julie Dixon, Director of Strategy at Atlantic 57, tells us how this new framework came to life and what it means for brands.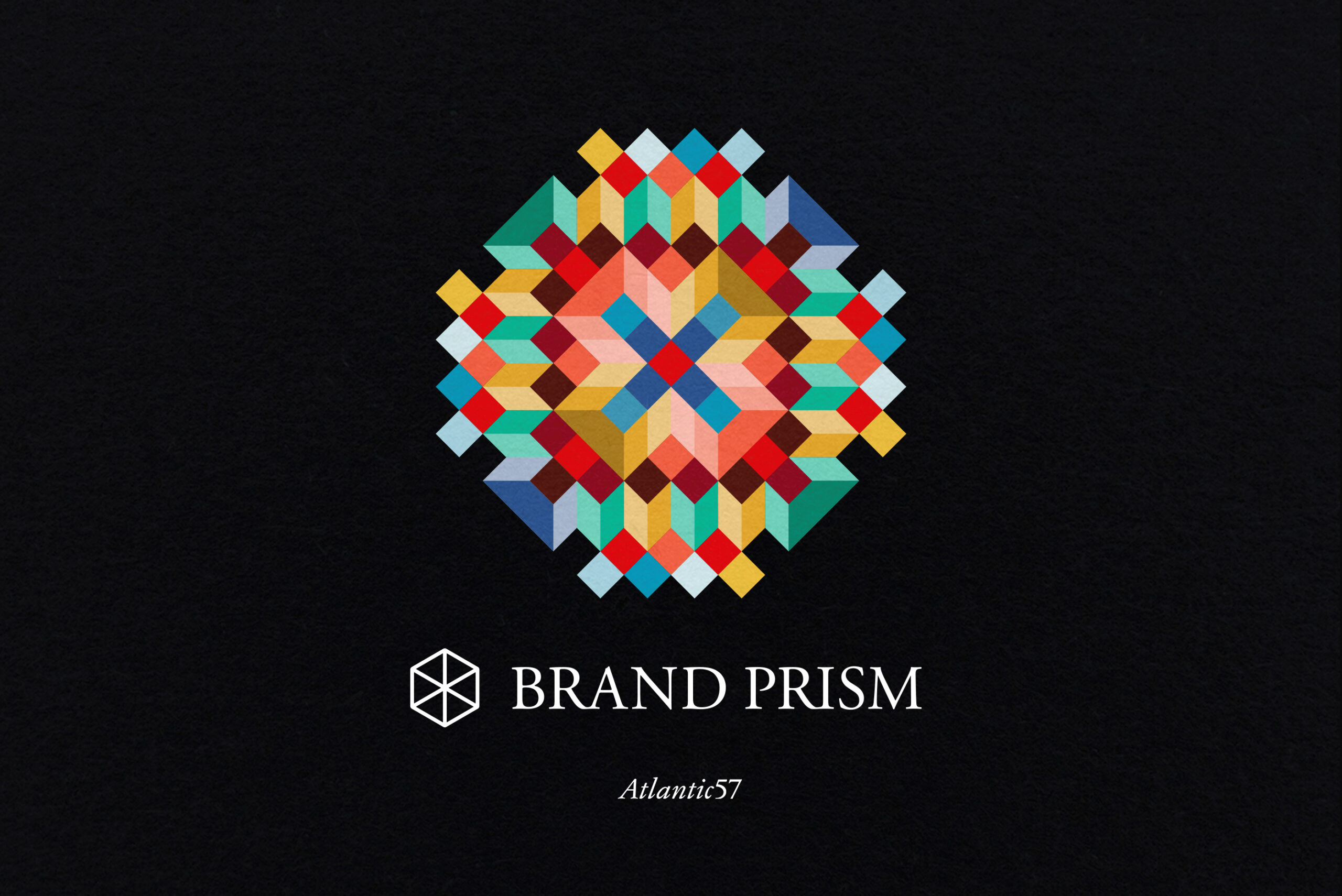 Huge congratulations on launching Brand Prism—and amidst a complete redesign of Atlantic 57's website. What inspired you to build this new framework?
Julie Dixon: Thank you! We're really excited to share what we've been thinking about and digging into over the past four months. In part, Brand Prism was inspired by some of The Atlantic's own journalism—in particular, a powerful piece that Amanda Mull published a few weeks after the murder of George Floyd. In it, she took brands to task for making statements of support to the Black Lives Matter movement but not committing to actual, tangible change. We were increasingly finding ourselves at A57 having really thoughtful conversations with brands about the "right" way to respond to moments like this, and we realized that there's no real guidance or best practices on how brands should act in line with their values. There's a lot of consumer research out there that says why it's important for brands to have values today, but not much about how to actually define them and live them every day—and perhaps even more important right now, how to ultimately hold themselves accountable at a time in which consumers and employees are more skeptical and more vocal than ever. We thought there was a "there" there and wanted to uncover some real answers!
2020 has challenged brands to reevaluate their values and purpose on a deeper, more existential level. What role do you see values playing in the brand experience now and in the future?
Dixon: I think they're tremendously important now and in the future. Our research validates the role that values play in consumer purchase intent and employee recruitment and retention—and shows that these have only gained in importance during the events of this year. But we also see that some of the traditional approaches that brands have taken—for example, siloing their "values-based" initiatives into the CSR function or a thought leadership campaign, or leading with statements instead of actions—are no longer viable. Values have to be infused into the very products and services that brands offer. Younger generations have this expectation most of all: For Gen Z and Millennials, products are the No. 1 place where they want a brand to demonstrate its values. And brands need to get comfortable with not being totally "perfect" when it comes to living their values. Gen Z in particular wants to see the journey. They want to see stories that focus on where brands still need to make progress in living up to their values, which we think points the way toward a new era of reporting for brands.
"There's a lot of consumer research out there that says why it's important for brands to have values today, but not much about how to actually define them and live them every day."
Julie Dixon Director of Strategy, Atlantic 57
Brand Prism helps organizations find ways to infuse their brand values into products, services, culture, and experiences. What advice do you have for companies looking to strengthen their values across the whole of their brand experience?
Dixon: It starts by being really specific and clear about what your values are and what they mean for your brand. We see a remarkable number of brands that essentially share the same core values, which isn't a bad thing necessarily. Where brands run into trouble is when they do these lengthy exercises to arrive at the five to six core words that define their values—and then stop there. That's the beginning of the work, not the end. You have to figure out the specific ways that these values come to life, how to build them into people's everyday work, and how that work is measured. It's not enough to simply say, "At brand X, we believe in innovation." You have to dig in and figure out how innovation plays into each and every decision you make as a brand and provide concrete examples to guide internal and external audiences.
Question: What was the most challenging part of creating Brand Prism? What are you most excited about in introducing values-focused research to the market?
Dixon: One of the biggest challenges in building out this research is just how quickly this space and these trends are evolving. Over the course of the work, we'd circle back to brands that we'd analyzed early on and find that they'd overhauled how they're talking about values and purpose, or the kinds of commitments they're making or reporting on, just in the span of a month or two. Clearly there's so much thinking happening right now within brands, which I think is what makes this work so exciting! There are so many critical questions that brands will need to answer to do this well and be recognized for it.
What's next for Atlantic 57?
Dixon: This work is already spawning some incredibly interesting conversations as far as where we take it next. One top-of-mind question: Who within a brand "owns" this work? And how is the evolution of the C-suite that we're seeing right now helping or hindering efforts to infuse values across a brand? And of course, we're also excited about bringing this research and this unique understanding and point of view that we've developed to our work with our partners over the coming months.