For over a century, The Atlantic has made a discipline of seeing, thinking and acting differently.
It started by imagining a new kind of journalism. Studying the present intensely, and applying a greater context, to spot new angles, connections, and ways of thinking.
In time, a higher standard was encoded into our DNA.
We apply this way of thinking to our Advertising partnerships, using data and research to find meaningful connections between brands' customers and The Atlantic's platforms—and to uncover new ones.
Case Study—The North Face
We created a dynamic cross-platform campaign to raise awareness for FUTURELIGHT, The North Face's groundbreaking fabric technology.
See Case Study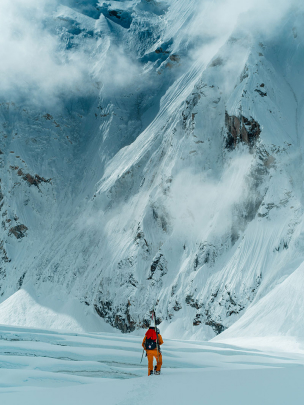 The Atlantic has always upheld an audience-first mindset, creating new, elevated ways for readers to experience brands and our journalism across each of our platforms.
Our capabilities include:
Intelligent Targeting Solutions
Culture-Shaping Podcasts & Sponsorships
Award-winning Branded Content
Proprietary "Perception" Measurement
The Atlantic connects your brand with an audience in a unique mindset: consciously curious, deeply engaged, seeking to expand and challenge their perspective.
Our readers are 2x more likely to be motivated by a desire to affect the future than the general population.
2X
Gen Z audience growth in the past 4 years.
1 in 4
C-suite leaders read The Atlantic.
84%
Say The Atlantic makes them think differently about the world.
1 in 4
Policy makers read The Atlantic.