Bristol Myers Squibb
Pulse: The Atlantic Summit on Health Care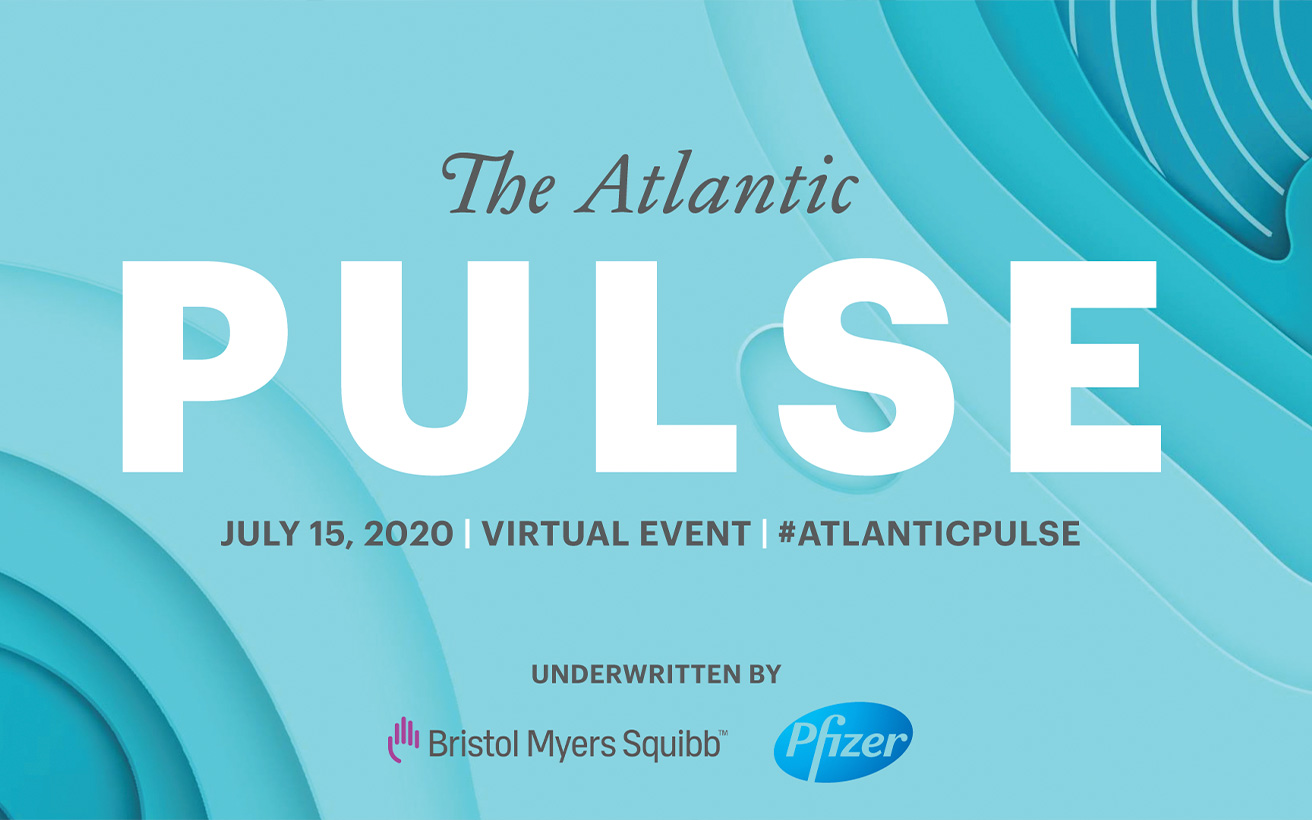 On July 15, 2020, in the midst of the COVID-19 pandemic, AtlanticLIVE gathered the brightest minds to discuss the future of health care: the gaps, the new priorities, and the way forward. The virtual event included a rare interview with Dr. Anthony Fauci that dominated headlines around the world, and nine other thought-provoking sessions.
As an underwriter, Bristol Myers Squibb:
—was the sole underwriter of Achieving Health Equity for All, of one the event's breakout sessions, which convened a smaller group of attendees for an intimate conversation on topics integral to the brand's mission;
—hosted an Underwriter Perspective, Approved Treatments, New Research: Finding Expanded Purpose During COVID-19, a video presentation featuring one of Bristol Myers Squibb's lead executives broadcast to all attendees;
—provided opening remarks for and participated in a remote roundtable conversation following the main shows; and
—received underwriter acknowledgment on promotional and in-webinar event branding.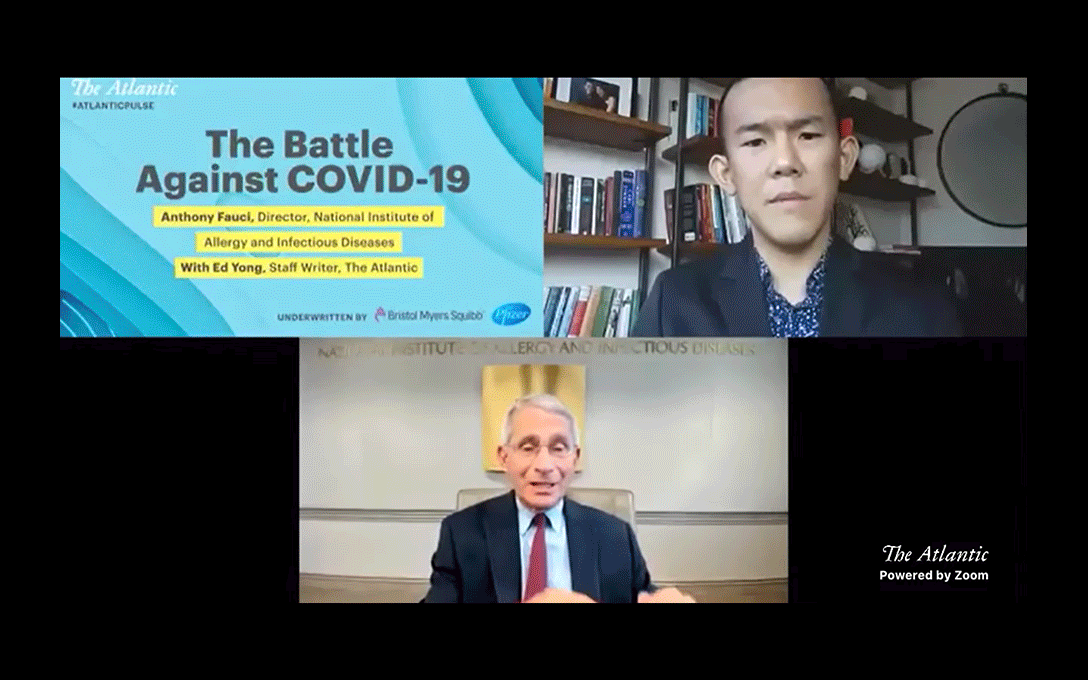 "We've got to almost reset this and say, 'Okay, let's stop this nonsense,'" Dr. Fauci said after being asked by The Atlantic to state "the truth about the federal response to the pandemic" in the United States."
The Washington Post